10 Romantic Things to do in Wausau Wiscosin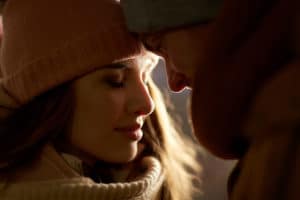 If you're looking for romantic things to do in Wausau, you're in good company. We absolutely love winter here in Wausau, as it gives us the perfect opportunity to slow down and appreciate everything, and everyone, we have around us.  It's also a time of year when romance seems to be on our hearts and minds. As Valentine's Day approaches, we think now is the absolute perfect time to plan a romantic getaway in Wisconsin. When looking for romantic lodging for the occasion, you'll find that our luxury Bed and Breakfast is exactly what you had in mind. We all know that high-quality accommodations that go above and beyond to meet and even exceed your expectations is the foundation for any great romantic getaway. That's exactly what you'll find when you stay with us. Fall in love all over again this season with our guide to romantic things to do in Wausau. 
Book a room at our romantic Bed and Breakfast today
.
10 Romantic Things to do in Wausau WI
If you're looking for someplace to spend the perfect romantic getaway, we think you'd be hard-pressed to find something better than the Stewart Inn, located in the ruggedly romantic town of Wausau. Sure, Wausau is known for its great ski area, Granite Peak Ski Resort, and a plethora of outdoor activities.  But Wausau is so much more than meets the eye, too.  Just like the Stewart Inn, you'll notice what sets us apart from the first moment you arrive here.
Though there are more fun and romantic things to do in Wausau than we could possibly mention. Even so, here are 10 of our favorite romantic things to do in Wausau:
The Most Romantic Hotel in Wausau
The warm, sophisticated, and romantic atmosphere of our Inn captures the very essence of romance. Whether your perfect romantic getaway means finding someplace with endless adventures or just spending time somewhere beautiful together, you'll find it in Wausau. Whatever it is you do, the time spent at our Bed and Breakfasts will be both romantic and memorable. This winter, let us help you sweep your loved one off their feet.
Book your stay at the Stewart Inn Boutique Hotel today!