The Top Wausau Events To Look Forward To This Summer
Wausau events
are coming back this summer! After Covid restrictions caused many events to be canceled for an entire year in 2020, this year should be quite a relief for the city of Wausau. Events bring the community together, support small businesses, and help local non-profits. In Wausau, people can come out and be proud of the town they live in. The decision to move forward with the events for 2021 is a sign of good things to come. While visiting our Wausau bed and breakfast you should be sure to check out some of the events in support of this amazing city and its community. Let our Wisconsin inn be your idyllic escape to this unique community this summer! Our boutique hotel, designed by George Maher, is an ideal example of the early 1900s Arts and Crafts style of architecture. The historic charm of our inn is well maintained as details are still intact and very much on display. The architecture of the home creates a warm ambiance in both the
common areas
and in your private
guest room
. This is the perfect home base as you explore Wausau and the surrounding area this summer. If you want the best place to escape to while visiting this Wisconsin city,
book your stay with us today
!
The Top Wausau Events This Summer
The toll that 2020 took on many communities across the nation was something that many thought could never be recovered. Now as restrictions are lifted the city of Wausau feels that it is important to move forward with Wausau events in order to maintain and bring back a sense of community here. While precautions will still be in place, residents and visitors are welcome to come out and see live music once again, enjoy some art, and dance to the sound of the blues. Here are the top
Wausau events
to look forward to this summer!
Concerts on the Square is a favorite of all the Wausau events where people gather to listen to live music, eat and drink in the 400 Block of downtown Wausau. In this 10-week series that runs every Wednesday from June 16-August 18, you'll hear a variety of music by many different artists. It is free of charge and is a great way to enjoy the beauty of a Wisconsin summer night. Food trucks will be on-site for snacks and you are welcome to carry in your own food.
Chalk Fest transforms the 400 Block sidewalks into works of art for the public. This most colorful of Wausau events has been happening since 2004 as an annual art festival and showcases artists of all ages. There is a children's chalk fest for those who are under 12 and wish to participate. For those who just want to watch the magic happen, it's a great way to observe the creation of a piece of art and be awed by the finished product in the end.
The Big Bull Falls Blues Fest is Wisconsin's longest-running blues festival. On the one-of-a-kind venue of Fern Island Park from August 20-21, you hear some of the best blues artists do what they do best. Artists like Rick Estrin and the Nightcats, Carolyn Wonderland, and Reverend Raven will have you tapping your toes into the summer night at one of the most popular Wausau events.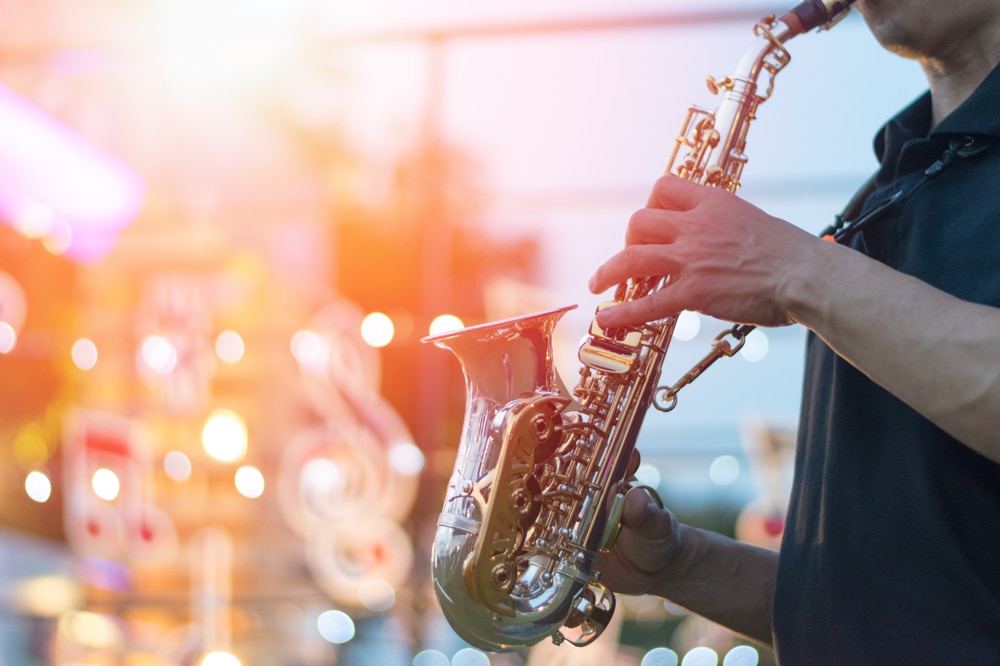 The Best Wausau Lodging
As you take in all of the exciting Wausau events this summer let our boutique hotel be your perfect Wisconsin getaway. Our welcoming and inviting bed and breakfast is set up with your ultimate comfort in mind. The historic ambiance adds to the warmth and hospitality of our inn. Retreat to your private
guest room
where unique amenities and appointments make your stay that much more special. Perhaps you'd like a private balcony, a gas fireplace, a double steam shower, or a king bed fitted with luxury sheets. Choose the room with the amenities that will make your stay here unforgettable! You'll get your day started off right when you sip on a cup of the tastiest, freshest, and best-prepared coffee in all of Wausau! Our thoughtfully and lovingly made gourmet multi-course
breakfasts
will also fuel you up for whatever you have planned for the day. Need a midnight snack any time of the day! The hotel cookie jar is always stocked with homemade treats made just for you! Our beautiful Wausau inn is here to welcome you. If you want a beautiful and historic place to stay this summer that has all the comforts of home,
book your room today
!