We invite you to consider the Stewart Inn as a venue for that special day or special event. With more than 1,000 sq ft of open-concept living space between the living room and the dining room and another 300+ sq ft of additional space in the media room, library, landing and foyer, the Stewart Inn provides a spectacularly elegant and inviting venue for any special event, particularly a small wedding celebration or or off-site corporate gathering.
As a special event venue, the Stewart Inn can very comfortably accommodate as many as 75 guests for a indoor stand-up style event or wedding (probably another 25 more if the side porch and patio are accessible) and 16 for a formal indoor sit-down dinner.
The cost to host an event at the Stewart Inn is typically between $1,000-$1,500 depending on the size of a group, the set-up that's involved, the type of event, the length of the event, how many guest rooms are being rented (and for how many days) and the day in which the event is being held.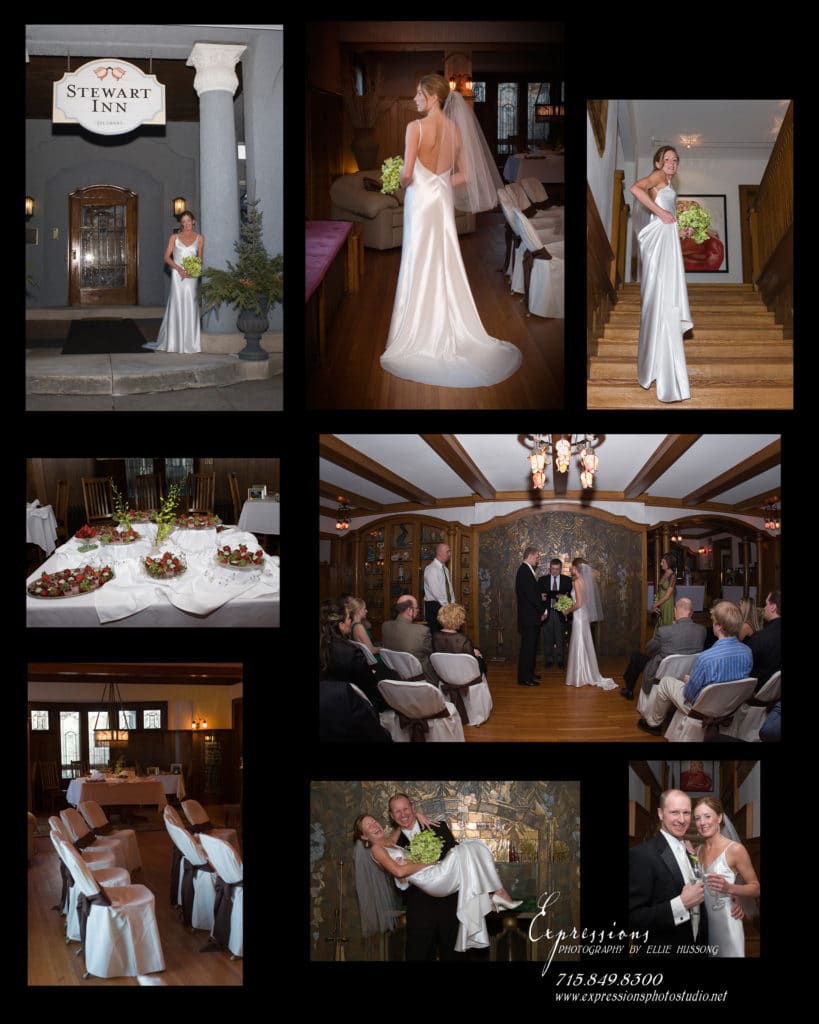 Of particular consideration in determining the feasibility of your event will be the impact any event may have on the guest experience of others, if any, that may be staying at the Inn. For that reason, we strongly encourage that all guest rooms are rented as part of the event unless the event is notably short and small.
Because of state licensing, we are not able to prepare any meals for an event or serve any liquor at an event. We do however allow for the use of outside caterers, florists, musicians and such. Should you want to serve wine, beer or any alcohol, many caterers will either carry a liquor license or have an established relationship with someone who does.
For more information or to personally schedule an onsite visit, please call Randy Bangs at 262-639-5500. We hope to see you soon!